May 2010: Cataclysm Leveling Guide Project - New WoW-Pro Leveling Addon

Cataclysm Leveling Guide Project - New WoW-Pro Leveling Addon
We've got big news for you this month! Our Cataclysm Leveling Project and the new WoW-Pro Leveling Addon, which will both make all the Jame's Leveling Guides fans out there quite happy I'm sure!
---
Cataclysm Leveling Guide Project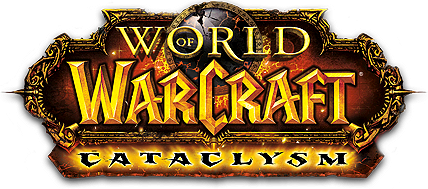 As you all know, the next World of Warcraft expansion pack: Cataclysm, is going to be released by the end of the year 2010.
Wow-pro intends to publish Cataclysm Leveling guides before the expansion ships, so that all you crazy speed levelers can get to Level 85 in the blink of an eye while also exploring each zone fully and getting the zone quest achievements.
We almost managed that in Wrath of the Lich King, but not as much as I would have liked to, I couldn't finish all the zones before the expansion went live. The problem is that I worked entirely by myself on the WotLK leveling guides, which was a bad idea.
But now that the wow-pro community has grown so much and got so many great guide writers & testers in its ranks, I think it's time to take this to the next level...
Therefore, we will be gathering a team of motivated guide writers and guide testers which will help us write the Cataclysm Leveling Guides during the beta. Everything will be coordinated by me and the wow-pro moderators. Dozens of wow-pro members are already enlisted and ready to help as soon as the Cataclysm beta starts.
If you want to join the Cataclysm Leveling Guide Project or simply want more information, follow this link and you'll know all about it.
---
New WoW-Pro Leveling Addon
The WoW-Pro team is also working on our very own addon! Though the initial use will be primarily for leveling guides, the addon will eventually encompass many of the other guides which appear on World of Warcraft Pro.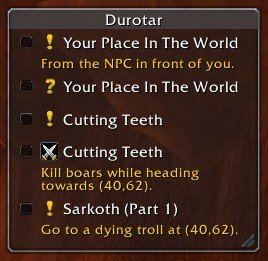 The addon is currently in a closed ALPHA stage. Jiyambi is working very hard on it and a lot of wow-pro members have been helping her to test it. It's looking extremely promising so far and I'm confident we'll soon have the best wow leveling addon out there!
List of current features:
Check-able list of steps with detailed descriptions listed below step titles
Manual completion enabled for all steps
Auto-completion enabled for Accept, Turn-In, and Complete type steps.
Coordinate mapping for single coordinates supported through TomTom
Sort-able guide list showing zone, author, level range, and amount completed.
Guide window is resizeable and can show number of steps from 1-15.
Guide list now correctly displays progress for all completed steps, not just manually completed ones.
Current guide pane which allows you to scroll through the entire current guide, completed and non-completed steps.
Addon automatically queries the server when you log in and updates a database of completed quests, so no progress will be lost even after a client crash.
Many more features are currently being implemented and the addon is progressing nicely.
If you want to know all the details and be one of the first to try our leveling addon, simply visit our WoW-Pro Leveling Addon page.
---
Last but not least, if you
don't want to miss the latest news on our leveling guides
, addons and other guides, you should definitely
follow us on twitter
!

See you soon on Azeroth!
-Jame