November 2010: Guide Recorder, Cataclysm Guide Schedule, Member Recognition


Guide Recorder, Cataclysm Guide Schedule, Member Recognition
In addition to regular updates to the WoW-Pro Leveling Addon, we are proud to announce the release of the WoW-Pro Leveling Guide Recorder! Leveling guides have never been so easy to write, and with this recorder, even people with zero guide writing or coding experience can help us get guides ready for the expansion's release!
But we aren't just focusing on the leveling addon by any means - we have many awesome projects going, including tons of guides coming out every week. Our community has been really active in the last month, and I want to thank everyone for their awesome hard work! Let's keep it up!
---
WoW-Pro Leveling Guide Recorder

The WoW-Pro Recorder is a helper addon for those wanting to write guides for the WoW-Pro Guides addon. Essentially, the recorder is used to track every quest-related thing you do in game, and translate it into guide form. This awesome tool means that ANYONE can help us write guides, as long as you have a Cataclysm beta key!
The recorder is easy to use. To get started downloading and using this addon, check out the Guide to Using the WoW-Pro Recorder.
---
Cataclysm Guide Writing Schedule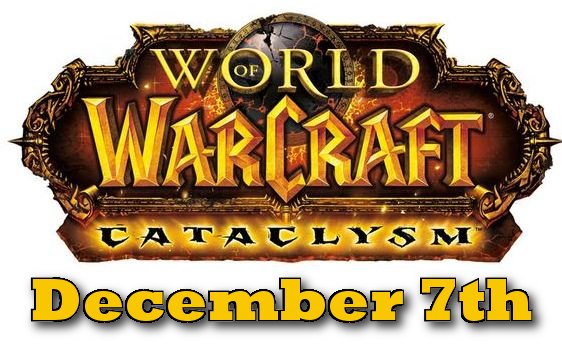 Some of you have been wondering about our planned release schedule for Cataclysm guides. Unfortunately, do to the MASSIVE amount of changes caused by this expansion, we won't have "paper" - web-based - guides for every zone ready by release date. Sadly, it's just too much content to cover.
However, we DO plan to have every zone covered in addon guide form! This means, day one of release, you'll be able to fire up the update for the WoW-Pro Leveling Addon and play at ANY level, from the goblin/worgen starting zones (or any other starting zone for that matter), to mid-level, to the new 80-85 content.
For those who love our web-based guides - never fear! We WILL be updating them. Currently the first three level 80-85 zones are fully complete, with gorgeous maps, screenshots, and coordinates, for both Alliance and Horde. Many starting zones are also complete, including the early goblin and worgen experience. To see what is currently finished in terms of web-based leveling guides, check out the Cataclysm Leveling Guide category.
---
Guides Guides Everywhere
Anyone who subscribes to our RSS feed, or who checks the WoW-Pro front page regularly knows that we've had a TON of awesome new guides this month. These are all really top-notch guides and I can't pick just one to shine the spotlight on. So instead, I've made a quick list of all the guides released this month:
---
Member Recognition
In each newsletter issue, I'm going to start including a member recognition section. In this section, I'll spotlight a single WoW-Pro Member who has shown exemplary service to the community for the past month. I'll also give a shout out to any members who have increased in their rank, especially those who have reached exalted status. Remember, if you ever get confused about how rankings and points work here on WoW-Pro, there is a link at the top of every page explaining it.
---
Member Spotlight: wkjezz
As you can probably tell by the above guide list, wkjezz has been very busy this month on our behalf! Not only has he been working on his own guides, he took the time to help another community member format their guide. He's actively updated several of his older guides. Finally, he managed to produce several top-quality cataclysm related guides without actually being in the beta, based on lots of research from other sources. This is an awesome example of how people can help out even if they weren't lucky enough to get a key!
Normally I would link his guides here, but since all of the recent ones are listed above, I won't link them twice
---
New Rank Shout-Outs
New Exalted Members
New Revered Members
New Honored Members
Thank you so much everyone for all of your hard work! This is the best community on the internet, hands-down. Keep it up!
---
Finally, if you don't want to miss the latest news on our leveling guides, addons and other guides, you should definitely follow us on twitter!

I also recently created a YouTube channel, and will be posting guides and other information there, including some awesome Cataclysm footage from the beta! Check out the news post for details!
See you soon in Azeroth!
-Jiyambi