The revisions let you track differences between multiple versions of a post.
Revision of [80-81] Abyssal Maw: Throne of the Tides - Dungeon Preview Guide from Thu, 2010-10-21 18:50



Throne of the Tides is the Atlantis of Vashj'Ir. A stunningly beautiful instance making the most of Blizzard's all new graphics for WoW. This area is a brand new area exclusive to people with the Cataclysm expansion.
Minimum Requirements

How to get there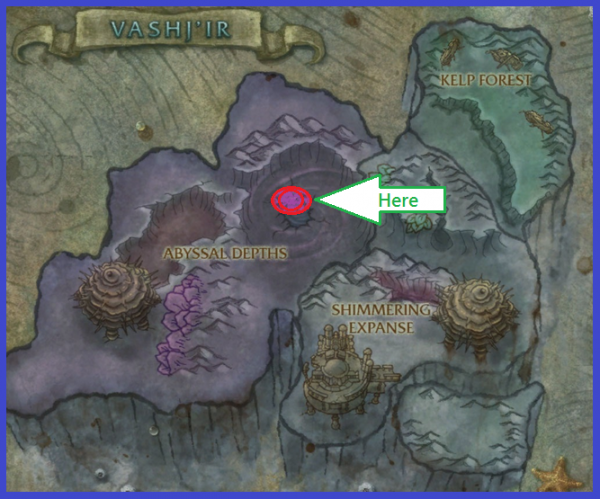 The Lay of the Land
Images from wowwiki
Loading Screen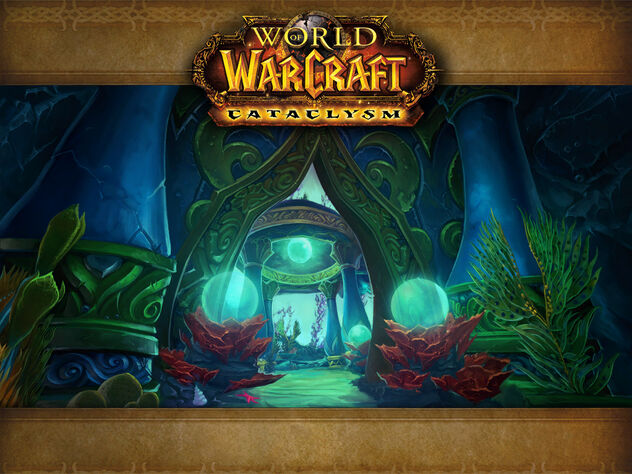 First Floor Map
Second Floor Map

Known Quests
At this time there are three unique quests for Throne of the Tides. One is Exclusive to the Horde, another to the Alliance, and the other for both factions.
Rescue the Earthspeaker!
Rescue the Earthspeaker!


Trash Stash
Here are some of the elite residents of Throne of the Tides that will stand between your party, and the bosses.
Blight Beast
111,561hp!
Deep Murloc Druge
7,738hp
Deep Murloc Hunter
7,738hp
Deep Murloc Invader
9,297hp
Faceless Sapper
297,496hp
Abilities:
Entangling Grasp
Faceless Watcher
483,431hp
Abilities:
Ground Pound | Void Rip
Gilgoblin Hunter
30,951hp
Abilities:
Backstab | Poisoned Spear
Legionnaire Nazgrim
37,187hp
Abilities:
May be a Friendy NPC judging by the health pool, will revise once I know more
Naz'jar Honor Guard
247,608hp
Abilities:
Arc Slash | Enrage
Naz'Jar Invader
123,804hp
Abilities:
Bubble Shield | Lacerate
Naz'Jar Sentinel
483,431hp
Abilities:
Noxious Mire | Waterlogged
Naz'Jar Spiritmender
123,804hp
Abilities:
Healing Wave | Wrath
Naz'jar Tempest Witch
123,804hp
Abilities:
Chain Lighting | Lightning Surge
Neptulon


185,935hp (Friendly Mob)
Abilities:
Pure Water | Tidal Surge
Tainted Sentry
247,608hp
Abilities:
Swell[url]
[url=http://cata.wowhead.com/npc=44648]Unyielding Behemoth
483,431hp
Abilities:
Blight Spray | Shadow Blast
Vicious Mindlasher
185,935hp
Abilities:
Brain Spike | Shadow Bolt
Unstable Corruption
3,095hp
Abilities:
Wave of Corruption
The Bosses in Order of Appearance
Romm'ogg Bonecrusher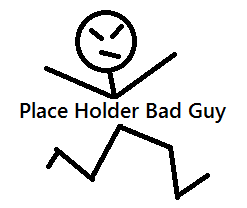 1,340,370hp
Abilities:
Call for Help | Chains of Woe | Quake | The Skullcracker | Wounding Strike
Loot:
Manacles of Pain | Torturer's Mercy | Shield of the Iron Maiden | Inquisition Robes | Skullcracker Ring
Corla, Herald of Twilight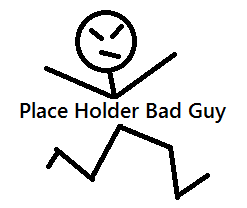 1,340,370hp
Abilities:
Aura of Acceleration | Dark Command | Death Grip | Drain Essance | Evolution
Twilight Evolution
Loot:
Grace of the Herald | Corla's Baton| Signet of Transformation
Karsh Steelbender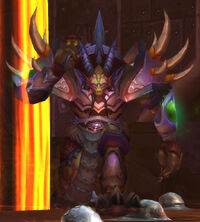 1,340,370hp
Abilities:
Cleave |
Loot:
Bracers of Cool Anger | Heat wave Leggigs | Quick Silver Amulet| Steelbender's Masterpiece
Beauty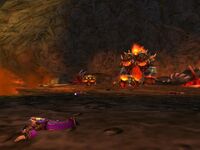 1,340,370hp
Abilities:
Beserker Charge | Flamebreak | Magma Spit | Terrifying Roar
Loot:
Kibble | Beauty's Favorite Bone| Beauty's Chew Toy
Ascendant Lord Obsidius


1,072,296hp
Abilities:
Stone Blow | Stop Heart | Thunderclap | Twilight Corruption
Loot:
Twitching Shadows | Witching Hourgalss | Raz's Pauldrons | Clutches of Dying Light | Crepuscular Shield | Sandshift Relic | Willowy Crown
The boss fights do currently have strategy notes on them; but at this point this guide is merely a preview of what to expect from loot, health pools, abilities etc. Once cataclysm goes live I will revise this from a Preview to an Actual guide, and also eventually do a sister guide for the heroic encounter.
As this is Cataclysm content remember that all content in this guide is subject to change. I do encourage anyone who is in Beta to upload some pictures so I can replace my lovely place holder images (titters)
As usual I encourage any discussion and suggestions in the comment, as I will usually add them in should I deem it conducive.