October 2010: Addon Updates, More Cataclysm Guides, Keybinding Guide

Addon Updates, More Cataclysm Guides, Keybinding Guide
The WoW-Pro Leveling Addon is being updated roughly once per week, with more features, bug fixes, and new guides. Cataclysm guides are already being coded into their addon format, so when December 7th rolls around, you'll have a fully functional and complete addon ready for use!
We've also got lots of community members working hard to bring full featured, beautiful web-based guides to you, including Cataclysm guides, and guides that you can make use of right now.
---
Cataclysm Release Date - December 7th!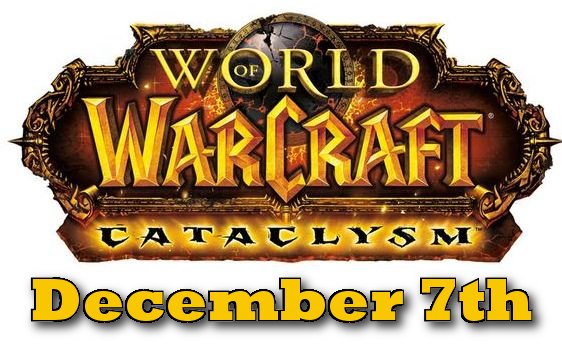 That's right, we finally have an official Cataclysm release date - December 7th! This means it's time for our community to kick into overdrive so you'll have a full complement of up to date leveling guides available when the expansion comes out.
If you have access to a beta account, we still need both guide writers and testers. In particular, we need guides for the level 10-60 section. Please check out the Sign-Up Forum for more information, and to sign up to write a guide!
---
WoW-Pro Leveling Addon Version 1.5.0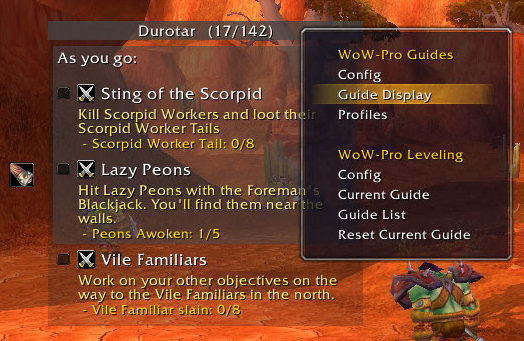 The WoW-Pro Leveling Addon has been updated regularly. We are approaching the final product for the basic leveling package. There are a few features still planned for the future, but they will most likely be released after Cataclysm. This way we can focus our efforts on bringing you up to date, quality Cataclysm leveling guides!
Our addon has been extremely popular, netting over 28,000 combined downloads in the two months since it's release. Contributing to this project means your work and effort is being used by a huge chunk of WoW's player base. A HUGE thank you and congratulations to all of our awesome writers, coders, and testers!
Remember, the addon can be downloaded from any of the following websites or tools:
For more information about the addon, see the WoW-Pro Addon page.
---
More Cataclysm Guides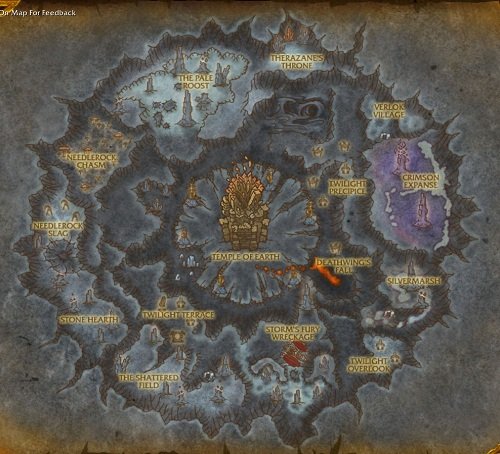 Our community has been working around the clock to bring you even more awesome leveling guides in time for Cataclysm. We've got several guides that are currently addon-only, which will be converted to web-based guides at a later time. Arixan also just released the next guide in his extremely high quality series - this time, for Deepholm.
In case you missed last month's run-down, here are the web-based Cataclysm guides we have so far:

---
Skumball's Guide to Keybinding

Ever wanted to learn the tricks of efficient keybinding, but was too intimidated to start? Maybe you are a tank in ICC and need an extra edge to help you maneuverability? Or are you a new arena competitor and need to know how to keep one step ahead of you opponents?
Well, you're in luck! Skumball just returned from a hiatus from the site, and he's got an awesome guide for you! In this keybinding guide, he takes you step by step through how to set up some basic keybindings, what addons can help you out, and even covers peripherals such as mouse and keyboard choice. This is a great guide for new and experienced keybinders alike, so head over and check it out!
---
Finally, if you don't want to miss the latest news on our leveling guides, addons and other guides, you should definitely follow us on twitter!

See you soon on Azeroth!
-Jiyambi